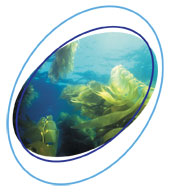 What is Nemidon
Nemidon Gels represent a new concept as a range
of natural marine gel products. Added to this base
are a range of selected botanicals that are tested
to a high standard of quality control.

Nemidon Gels are made in New Zealand, are free
of petro-chemicals and alcohol and are not tested
on animals.

The gel is derived from seaweed colloids and is
water based. The carrier is insoluble in cold water
and because of its molecular structure water readily
passes in and out of the gel which means the active ingredients are delivered
rapidly allowing the skin to breathe and perspiration to pass through it.

Nemidon Gels are non-greasy and are rapidly absorbed leaving skin clean and dry,
allowing adhesive strapping to be applied immediately if required. Ultra Hydration
and Footcare gels are excellent long lasting moisturisers and once skin texture
improves need only be applied every 2 days.
Natures Finest Botanicals are used in Nemidon Gels
St Johns Wort Oil
Arnica Oil
Menthol
Witch Hazel
Clove Oil
Lavender Oil
Tea Tree Oil
Lemongrass Oil
Rosemary Oil